Nolan
Bodywork Specialist
ABOUT

NOLAN

My name is Nolan Wickham, I have been in the Health/Fitness industry for over 10 years. I have certifications in personal training, nutrition, health coaching, IASTM and supplementation. I have been Certified through NASM, ACE, Precision Nutrition L1, and ACSM (all Nationally recognized). IASTM Certified and approved by the Physical Therapy Board of California (PTBC).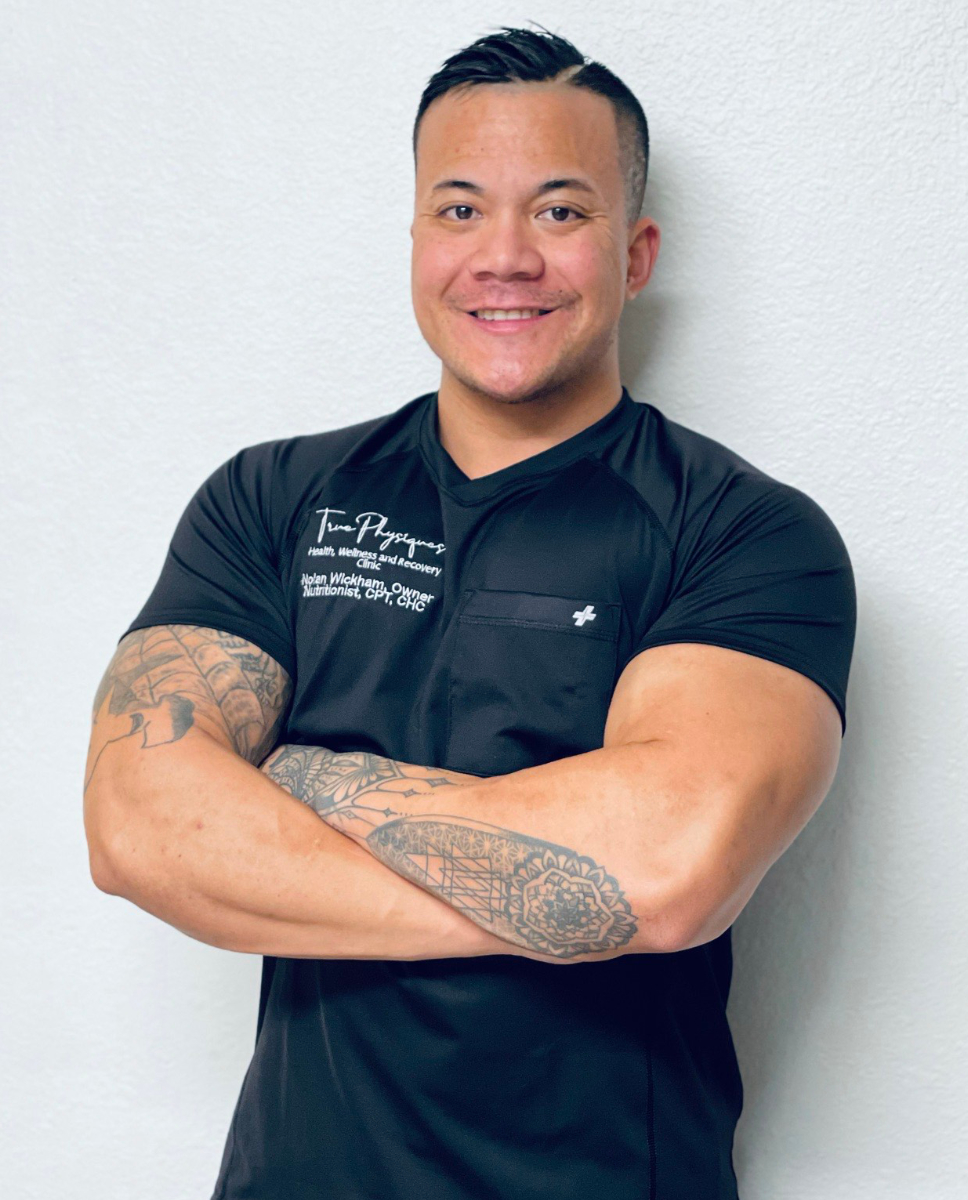 SERVICES
Individualized Nutrition Programs
Personal Training
Online Coaching
Competition Prep
IASTM / Myofascial Release
Cupping Therapy
Lab Work
Hormone Therapy
SPORTS


NUTRITION

Shop our brands of high-quality supplements and sports nutrition. We have a wide variety of products including our very own GOAT High Performance Pre-Workout powder.