Aroosha
Professional Trainer
ABOUT

AROOSHA

My name is Aroosha and I'm a certified personal trainer with over 7 years of experience. I specialize in rapid fat loss, muscle building and nutritional coaching.
Helping people transform not only physically but also mentally through health and fitness is my true passion and I have helped 250+ clients do so over the years.

Have a look at my Instagram @arooshafit to see more transformations and reviews.

Let me help YOU get in the best shape of your life. Reach out now to get started.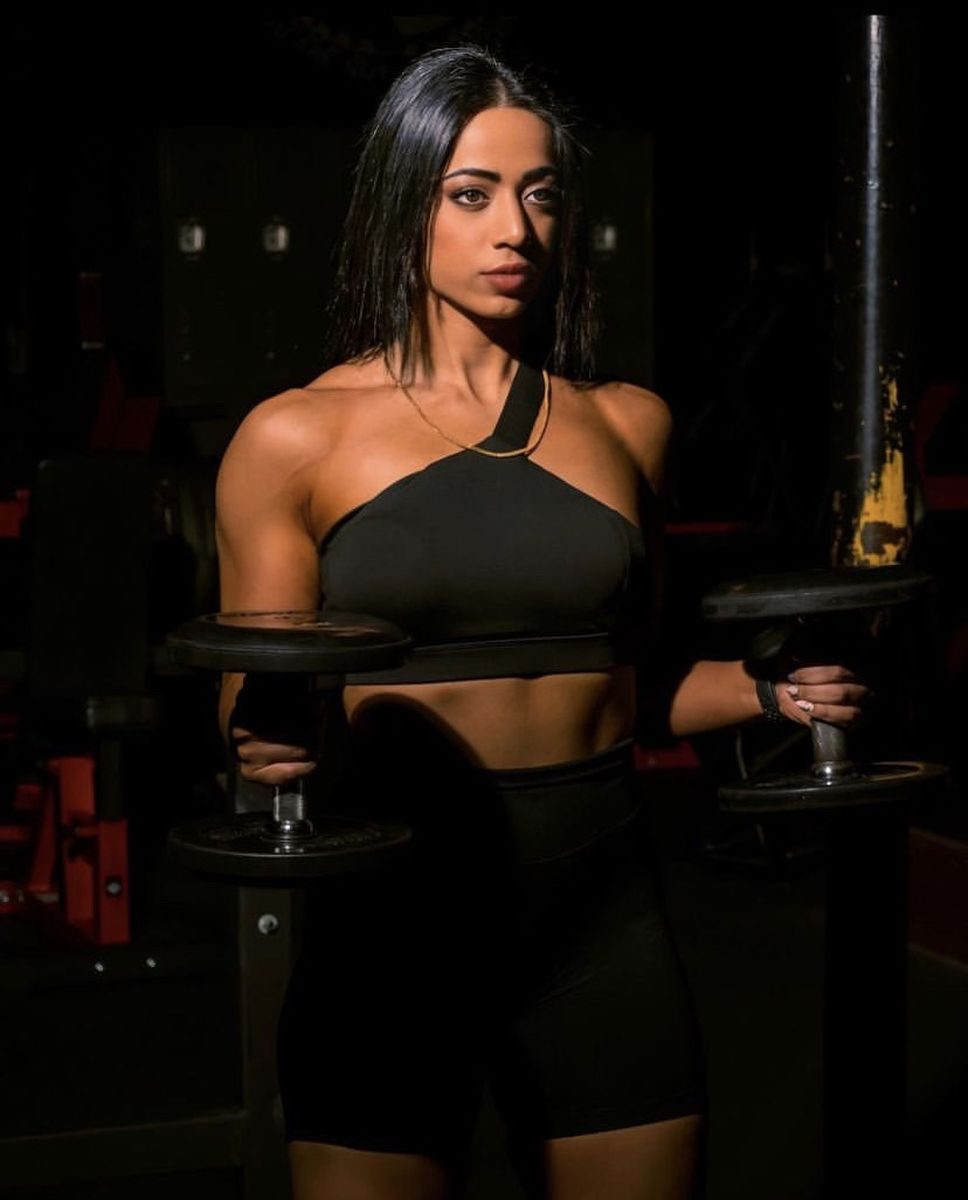 ASK THE
TRAINER
What inspired you to train?
At first I just wanted to lose weight and tone up but over time I fell in love with the process of putting in the work and seeing results.
The gym also became my escape and helped me not only become physically stronger but also mentally.
What are your favorite exercises?
I love lateral raises, the burn from doing drop sets on those is my favorite!
What nutrition do you prefer most?
I love making healthy snacks like Greek yogurt for protein with berries, rice cakes with peanut butter or avocado which is a great way to get healthy fats and carbs.
My main meals are usually consistently just fish and rice.
A supplement I love is BCAAs, they're great for recovery and usually taste great so it allows me drink extra water through out the day.
How often do you personally compete?
I train 5-6 days a week, some times 7 if my body feels recovered.
I don't compete!
What do you enjoy outside of training?
I love reading books, spending time with my dogs and going for walks on the beach. I'm also a big foodie so any time I have a cheat day I like exploring new places to eat.
SPORTS


NUTRITION

Shop our brands of high-quality supplements and sports nutrition. We have a wide variety of products including our very own GOAT High Performance Pre-Workout powder.